Sheldon Man Charged After Admitting to Sexual Abuse of a Minor While Drunk
According to court documents, Arneson admitted to the sexual abuse during an interview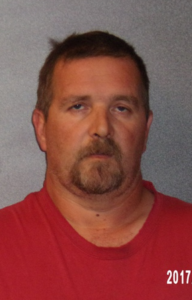 RANSOM COUNTY, ND — A Sheldon, North Dakota man has been charged with eight felonies and a misdemeanor for the sexual assault of a girl that may have gone on for several years.
Terry Arneson, 48, was arrested after an investigation by the Ransom County Sheriff's Office with assistance from the B.C.I.
According to court documents, Arneson admitted to the sexual abuse during an interview.
He said he didn't remember the first time he had sex with the girl because he was too intoxicated.
The victim is now 16.
Arneson is jailed on charges of gross sexual imposition, corruption or solicitation of minors, sexual assault and continuous sexual abuse of a child.
Bond is set at $100,000.