Fargo Public School District Gives Itself a Report Card
The "State of the Schools" address details how the district is performing and dealing with consistent growth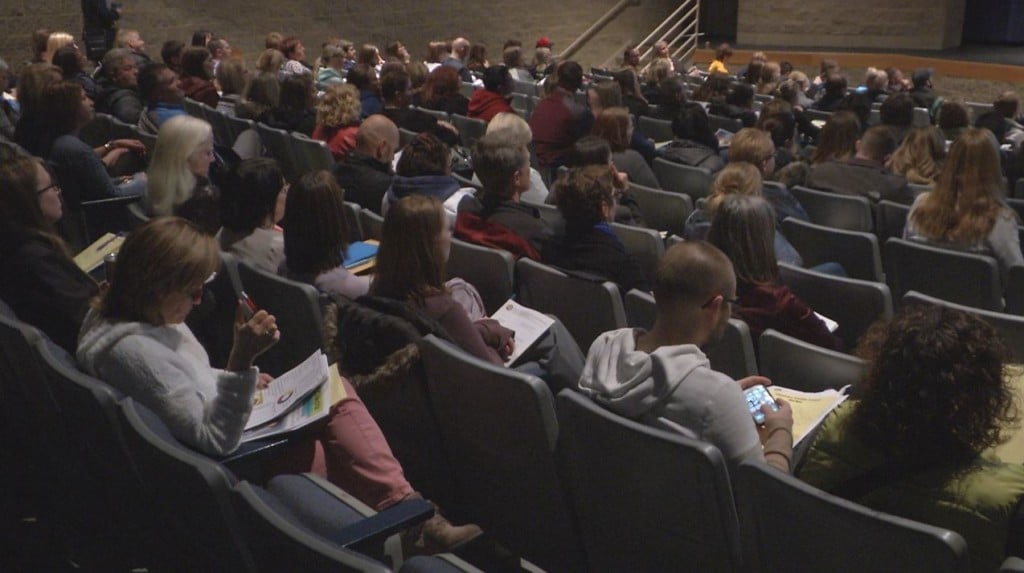 FARGO, ND — It's that time of year again for the Fargo Public School District to give itself a report card.
The State of the Schools addressed how they're dealing with consistent growth while continuing to face social challenges.
Since the district's operations facility opened in July, superintendent Dr. Jeff Schatz said his schools are more efficient than ever.
But with enrollment growing by about 150 students a year and the changing career world, they continue to tackle other issues.
"Poverty, socio-economic issues, we know that there's mental health issues in our community," Dr. Schatz said.
At his address, he told a crowd of parents and teachers about 220 of their students are homeless.
"When they hear that number, it really surprises them," he added.
With a growing metro population, about 13% of their students move in and out of the school district each year.
"So that means that during the school year, we see about 1,200 students go," he explained.
He said a mobility rate this high creates new challenges for the teachers and takes away consistency from the students.
They're able to budget enough funds for their growing district but said if any of this money goes away, they'll be in serious trouble.
Dr. Schatz takes pride in the schools' wide variety of classes which engage students in different business worlds.
One area they're pushing this year is programming.
"Coding also makes student thinking visible," librarian Brenda Cain told the audience. "Doing things over and over again. Trying again is a natural part of coding and so that allows the students to see that they can debug, or fix their mistakes."
Despite the social problems and a budget on seemingly thin ice, they're still pleased how their schools are continuing to prepare kids for higher education.
Dr. Schatz expects enrollment to go up by about 700 students by the year 2021.