One Arrested, One Still Wanted in Home Invasion and Robbery in Grand Forks
They are still searching for 40 year old Casey Featherstone who is wanted for robbery, burglary, aggravated assault and other charges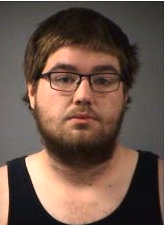 GRAND FORKS, ND — One man is in custody after a home invasion and robbery in Grand Forks on Friday that left a woman hurt.
Authorities have arrested 19-year-old Garrett Featherstone of Arvilla for criminal conspiracy and possession of a controlled substance.
They are still searching for 40 year old Casey Featherstone who is wanted for robbery, burglary, aggravated assault and other charges.
Police say the men forced their way into a home in the 300 block of Circle Drive East and hit a woman with a handgun before taking her phone and money.
She was taken to the hospital for treatment.