Father of St. Cloud Toddler who Shot Himself Arrested in Montana
He was wanted for negligent storage of a firearm and being a felon in possession of a firearm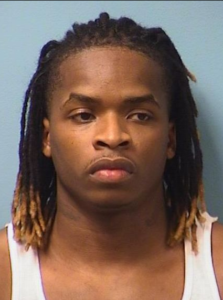 MILES CITY, Mont. — The father of the three-year-old St. Cloud boy who accidentally shot himself with a gun has been arrested.
William Dickerson, 28, was taken into custody during a traffic stop in Miles City, Montana.
He was wanted for negligent storage of a firearm and being a felon in possession of a firearm.
It is believed that Dickerson's child accidentally pulled the trigger on a loaded firearm that was within his reach.
He remains in stable condition with non-life threatening injuries.
Dickerson will be held in custody in Montana pending extradition.