Four Blue Earth High School Football Players Charged with Assault on Teammate
Prosecutors say the assault happened at a house party last month southwest of Mankato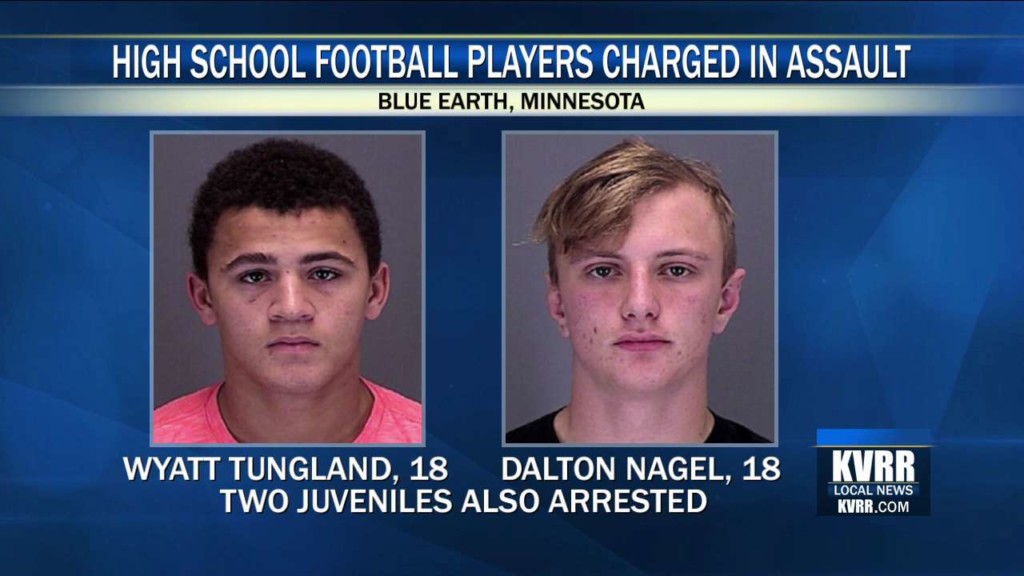 BLUE EARTH, Minn. — Four Blue Earth High School football players have been charged with an assault on a teammate that left him unconscious.
Wyatt Tungland and Dalton Nagel, both 18, as well as two juveniles are charged with aiding and abetting assault.
Tungland is also charged with third degree assault for punching the 16-year-old teammate in the face and head while the other three teens held him down.
Prosecutors say the assault happened at a house party last month southwest of Mankato.
Tungland's attorney says witness accounts don't support the charges.