Two More Women Come Forward with Accusations Against Sen. Franken
The women say the events happened in Minneapolis in 2007 and 2008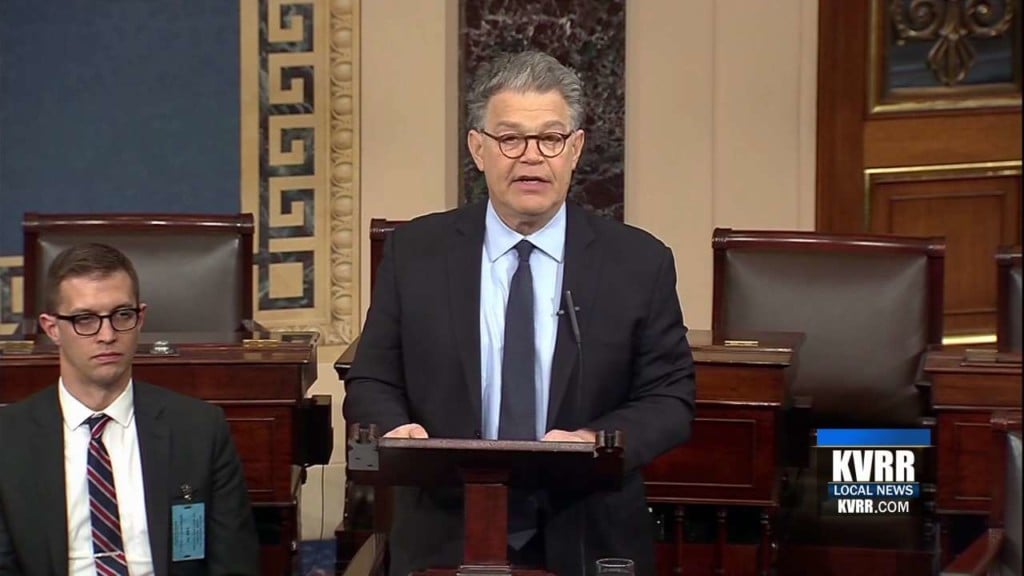 WASHINGTON, D.C. — Two women are alleging that Senator Al Franken touched their buttocks during events for his first campaign for Senate.
The women say the events happened in Minneapolis in 2007 and 2008.
In a statement, Franken says, "It's difficult to respond to anonymous accusers, and I don't remember those campaign events."
Last week, Franken was accused of forcibly kissing a woman in 2006 and was then photographed with his hands over her breasts as she slept.
A second woman came forward, alleging Franken grabbed her buttocks during a photo op at the Minnesota State Fair.
Meanwhile, back in St. Paul, an attorney for a Minnesota state senator accused of sexual harassment is raising questions about two of his accusers.
Sen. Dan Schoen, a Democrat, announced Tuesday he would resign.
But his attorney now says several witnesses saw no groping at an event where a candidate claimed she was groped by Schoen.
He also says a fellow lawmaker misinterpreted a text Schoen sent that he says was intended for someone else.
Gov. Dayton says the resignations of Schoen and Rep. Tony Cornish are important first steps to cleaning up sexual misconduct at the Capitol.