Spending Thanksgiving at the Movies
new films include Justice League, Coco and Darkest Hour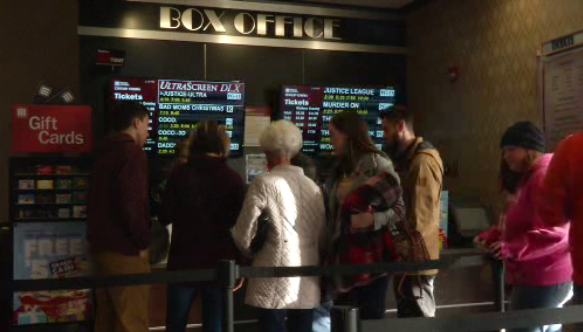 FARGO, ND — Thanksgiving isn't just a time for people to appreciate each other's company and the turkey at dinner.
People also take the time to appreciate movies and go see them with their family.
Many lined up all day at Marcus Century Cinema to see some of the new films out including Justice League, Coco and Darkest Hour.
Some families went to the movies for the first time this year on Thanksgiving to try something new.
"It's kind of alone yet with other people. It's kind of a thing just to do together. It's a nice thing, nice, little atmosphere and togetherness type thing," said Brent Haakenson.
Haakenson says his family will start seeing more movies on Thanksgiving from now on.