Senator Al Franken Returns To Work And Issues Another Apology
Calls The Sexual Harassment Allegations Against Him "Extremely Humbling"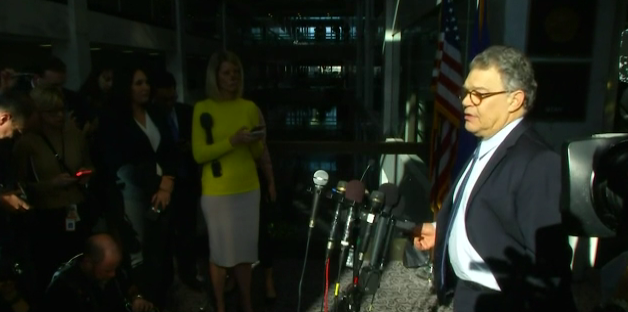 WASHINGTON, D.C. — Senator Al Franken has returned to Capitol Hill for the first time since the reports of sexual harassment against him.
The Minnesota Democrat held a short news conference outside his Senate office.
He apologized again, saying he knows he has "let down" a lot of people.
Franken said the accusations against him have come as a shock – calling the situation "extremely humbling.
He said he feels embarrassed and ashamed.
Earlier this month, a morning news anchor in Los Angeles said Franken forcibly kissed her during a 2006 USO tour.
Other women have also come forward, accusing Franken of groping them.
"I know there are no magic words that I can say to regain your trust, and I know that's going to take time. I'm ready to start that process, and it starts with going back to work today," said Franken.
He says he does not remember touching women inappropriately.
Franken says he will cooperate fully with a Senate Ethics Committee investigation.