Power Restored To Most After Massive Outage
Many People reported Hearing A Loud Boom Before The Power Went Out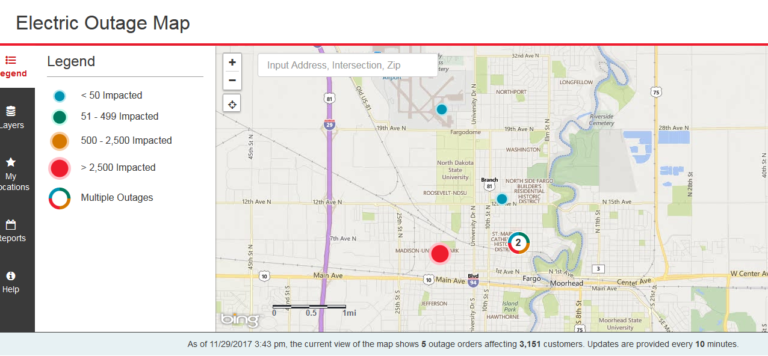 FARGO, ND — Many people in downtown Fargo say they heard a loud boom around 3 o'clock Wednesday afternoon followed by a massive power outage.
Xcel Energy tells us that wires had whipped against each other in the gusty winds and power went out for more then 31-hundred customers.
The outage extended into Moorhead, Dilworth and other neighboring areas.
Crews had the majority of those customers back online in around 45 minutes.
But the power remained out late in the afternoon in spots near Main Avenue and 2nd Street North and on NP Avenue.
The downtown Main Library even put out a notice that it was closing for the day only to change course and stay open.