Death Investigation in Fergus Falls
Police are not looking for any other individuals involved at this time and there is not a risk to the public.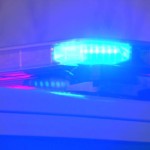 FERGUS FALLS, MN – Fergus Falls Police and the BCA are investigating the deaths of two people.
Officers responded to a report of a person down shortly after 10 p.m. Wed.
Police have not said where the bodies were found, but they are not looking for anyone in the deaths and say there's no threat to others.