Search for Missing Fort Berthold Woman Continues, Reward for Information Doubled
Lone Bear is a mother of five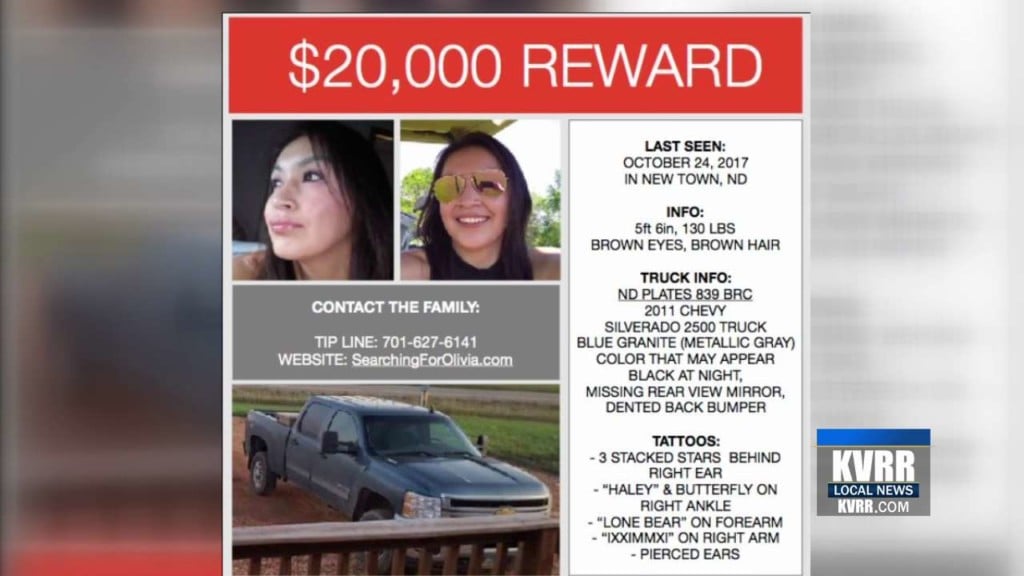 NEW TOWN, ND — The search for a missing Fort Berthold woman continues, as donations for a reward for information double.
Olivia Lone Bear, 32, was last seen leaving a New Town restaurant on October 24 and hasn't been seen since.
Anonymous donors have doubled the amount of a reward set up for information leading to her whereabouts in the case to $20,000.
Lone Bear is a mother of five.
Authorities say they have no new information on the case.