Deputy U.S. Marshal Caught Spying on Women in Dressing Rooms is Appealing His Sentence
He is currently serving a seven year sentence for child pornography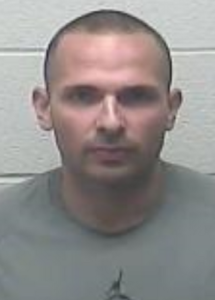 BISMARK, ND — A former deputy U.S. marshal, who was caught spying on women in Bismarck store dressing rooms, is appealing his sentence.
30–year–old Michael Rivera was sentenced to three years in prison after being convicted of intrusion and attempting to create sexually expressive images.
He is currently serving a seven year sentence for child pornography.
His attorney argues only one year should be sufficient because the crimes were identical in nature.
The state's attorney says Rivera should serve three because they were three separate crimes and victims.