Teen to Have 10 Pound Tumor Removed from Face
The first surgery is scheduled for January 12 and is expected to take about 12 hours to remove the mass and reconstruct Emanuel's nose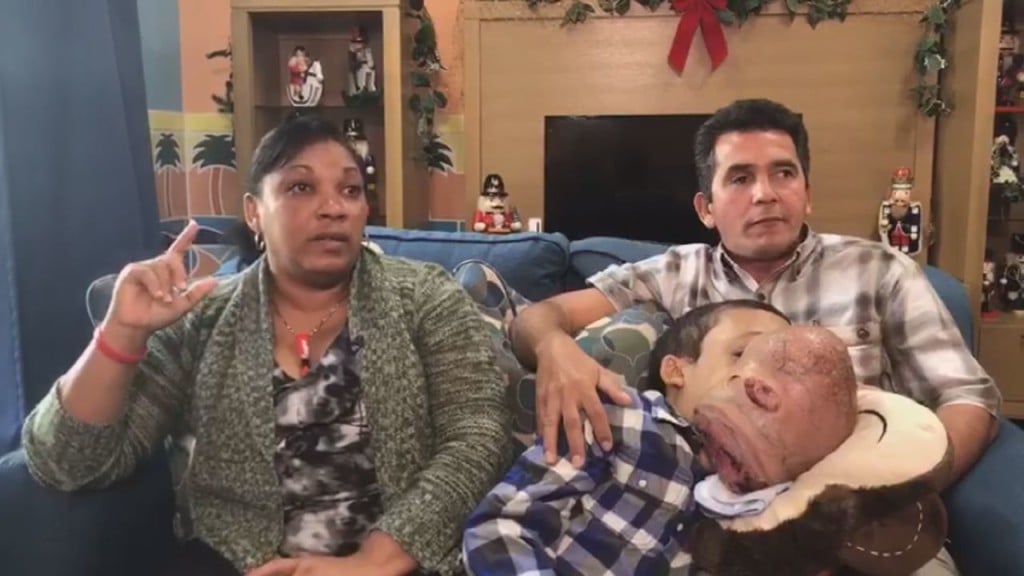 FLORIDA — A Cuban teen is set to have a life-threatening 10 pound tumor removed from his face by Florida doctors.
Doctors say the massive tumor is about the size of a basketball and is causing not only breathing problems for 14-year-old Emanuel Zayas, but he is unable to eat through his mouth.
They say the tumor was at first the size of a pimple, but grew larger over the course of three years.
The first surgery is scheduled for January 12 and is expected to take about 12 hours to remove the mass and reconstruct Emanuel's nose.
Eventually, he will have more surgeries to reconstruct his cheek, jaw and prosthetic teeth.
Medical costs are being covered by fundraisers and the doctors volunteering their time.