High Speed Chase Leads to Discovery of Dead Body Near Rapid City
State authorities are investigating the suspicious death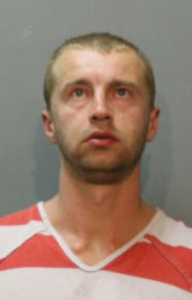 RAPID CITY, SD — A woman's body was found in a vehicle following a high-speed chase in South Dakota.
A court complaint says 30-year-old Tosten Lommen of Santa Cruz, California faces charges including aggravated eluding and drunken driving.
State authorities are investigating the suspicious death.
Bond has been set at $2.5 million.
A trooper caught Lommen going more than 100 miles per hour on I-90 on Monday.
A pursuit continued from Spearfish to Rapid City before authorities stopped the vehicle.
Officials found the body in the rear of the SUV.