Bleeding Purple: Politicians Vow to Make Bridge Glow, Place Bets on Minnesota Vikings
MN Dot will light up the I-35W bridge friday and saturday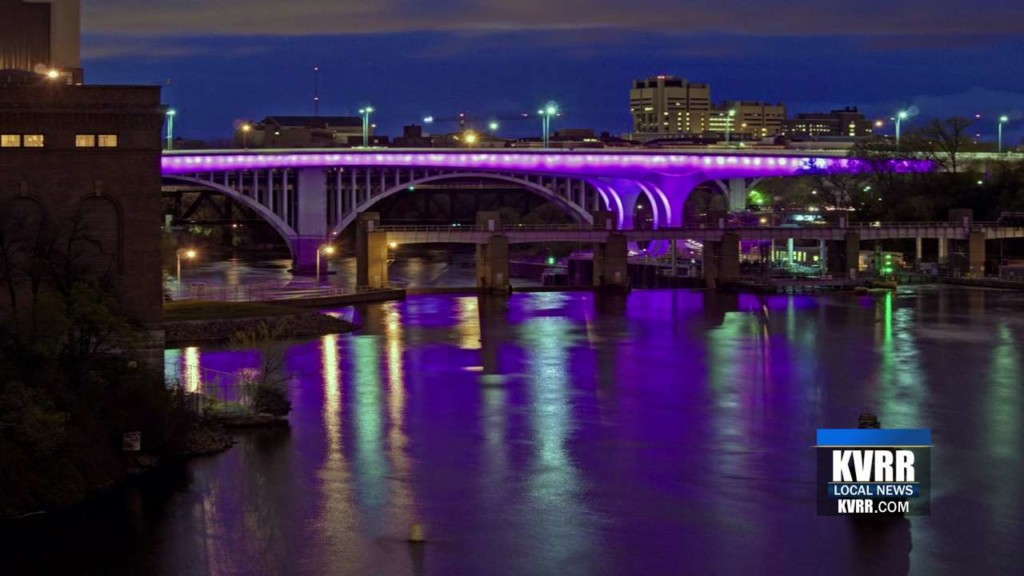 ST. PAUL, Minn. — The I-35W bridge will glow purple Friday and Saturday nights in honor of the Minnesota Vikings.
Governor Dayton has directed the MN DOT to light up the bridge before the team's NFC semi-final game on Sunday.
The Vikings will play the New Orleans Saints.
The governor is also urging all Minnesotans to show their Purple Pride ahead of the big game.
Senator Amy Klobuchar is laying all of her ice cream on the line, hoping the Minnesota Vikings will come through with a win for this Sunday's playoff game against the Saints.
Klobuchar and Republican Senator John Kennedy of Louisiana have already announced they have made a friendly "Cake and Ice Cream" bet on the playoff game.
Klobuchar says if the Vikings win, Kennedy owes her a Louisiana King Cake and if the Saints are victorious, she'll send him homemade purple ice cream.
The game kicks off at 3:40 right here on KVRR.