One Suspect in Fergus Falls Shooting Released from Jail
He is facing attempted murder, murder-conspiracy and assault charges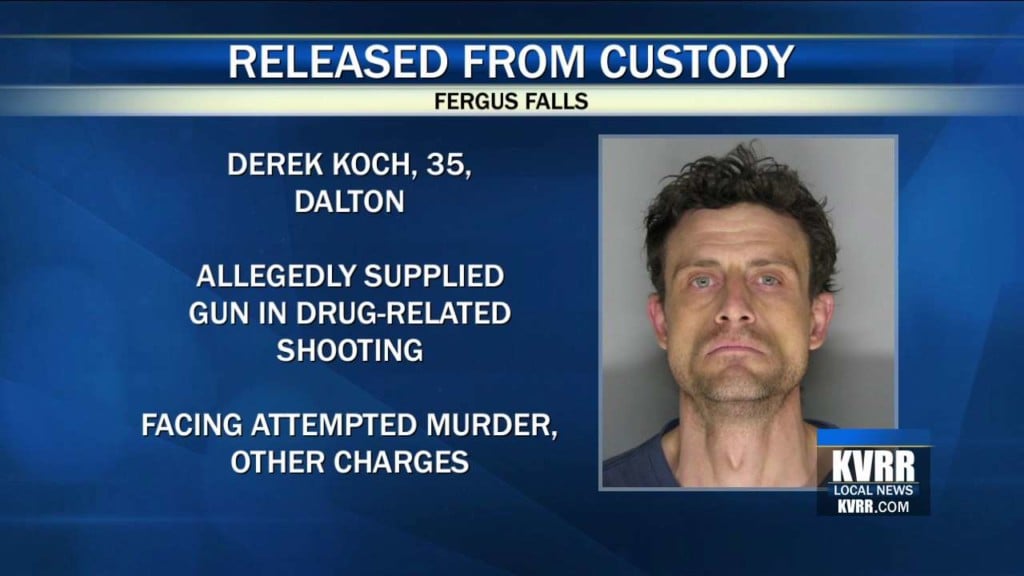 FERGUS FALLS, Minn. — One of the men in custody for a drug-related shooting in Fergus Falls is out of jail.
Derek Koch, 35, says he met his $250,000 bail after claiming he owns land in Dicky County.
He is facing attempted murder, murder-conspiracy and assault charges.
Authorities say Koch supplied the gun to three others in the November shooting of Matthew Wilkinson at an apartment building.
Shaylee McCulloch, 20, of Underwood, and 21-year old Hailey Johnson of Erhard are accused of selling meth for Koch and covering up evidence.
The man accused of shooting Wilkinson, David Laiz, is still in jail.