F-M Diversion Task Force Report to be Released
Mahoney says the proposal needs to qualify for DNR permits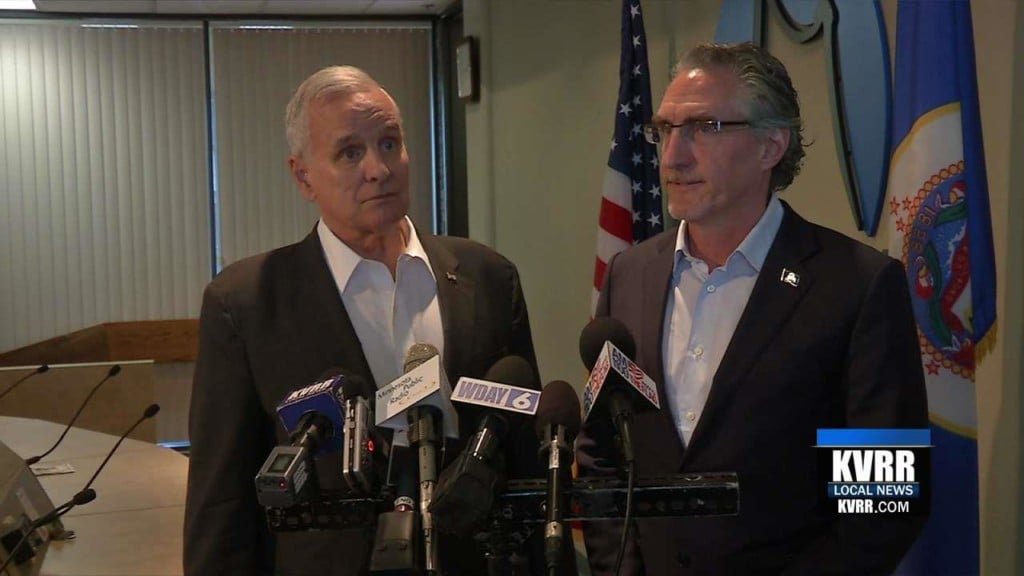 REGIONAL — A final report from the task force formed to help revive the stalled flood project for the Fargo-Moorhead area is expected to be released this week.
Fargo Mayor Tim Mahoney, who also chairs the Fargo-Moorhead Diversion Authority, expects the final plan to be a hybrid of all the task force options.
Mahoney says the proposal needs to qualify for DNR permits, maintain federal funding and lower impacts to Richland and Wilkin counties.
Governors Doug Burgum and Mark Dayton assembled the task force after a judge shut down the $2.2 billion Red River diversion until it gets the necessary permits from the Minnesota DNR.