Workers Continue To Work On Ice Palace
Workers Are Finishing Up The Crafting Of The Ice Palace In Detroit Lakes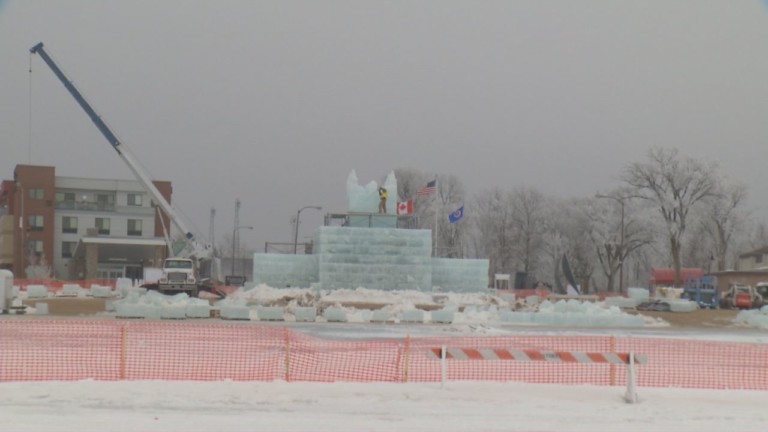 Workers in Detroit Lakes are finishing up the crafting of the Ice Palace.
The palace is being constructed using ice that was harvested in Detroit Lakes.
The crafting began in early January under the direction of artist Hans Gilsdorf.
It is expected to be completed with lights and music by February 8th .
The viewing will run through February 19th.
Click here for more information about the Palace.