AARP Opens Tax Aide Sites Around North Dakota, Part of Minnesota
all of the services are free to anyone needing help with their taxes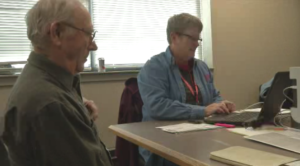 REGIONAL — Ten AARP sites have opened across the region to help people file their tax returns and avoid tax identity theft.
There are three locations in Fargo, Moorhead and West Fargo.
There's also one in Grand Forks and in Wahpeton.
It's a free service for all ages making a low to moderate income.
AARP employees say it's important to file as soon as possible to avoid identity theft.
"There's a lot of new security in taxes this year where they want documentation from your driver's license, they send you text messages that you have to verify so there's a lot of new built-in safeguards but it's never enough. There's always a need to be very vigilant about that," said Kathi Schwan, North Dakota's AARP president.
Last year, more than 9,000 people received help filing their taxes from AARP.