'Others' Supports Giving Hearts Day And Dress For Success
If you shop Thursday on Giving Hearts Day, 10% of your purchase will be donated to Dress for Success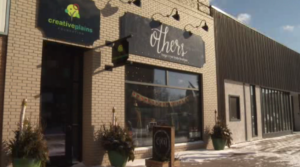 FARGO, ND — Giving Hearts Day is just a few days away and one local store is continuing their mission of giving back to someone in need.
Each month 'Others' partners with organizations and to celebrate February they are partnering with Red River Valley Dress for Success.
They are looking for suits, business professional and casual wear, shoes and accessories to be donated.
Every item at 'Others' has a story behind it and they believe the products you purchase have the power to change the world.
"We are hoping that by donating suits and dress clothes and shoes and accessories, because it's not an outfit without accessories, that we will help empower and equip those women to find jobs and meaningful work here in our community," said Sarah Peltier, the store Marketing Manager.
For every donation thru Saturday, you'll receive a 10% discount off any purchase.
If you shop Thursday on Giving Hearts Day, 10% of your purchase will be donated to Dress for Success.