Dozens Arrested In Super Bowl Sex Trafficking Sting
14 Women Were Rescued From Sex Trafficking Situations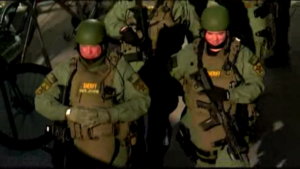 MINNEAPOLIS, Minn. — A Super Bowl sex sting resulted in dozens of arrests in the Twin Cities.
More than three dozen people are facing possible felony charges for attempting to solicit children for sex or for trafficking victims.
14 women were rescued from sex trafficking situations.
7 people were booked for sex trafficking and the promotion of prostitution.
The sting was conducted during Super Bowl week activities from January 26 through February 3.