Fargo VA Hospital Allows Veterans to Show Off Their Artistic Talents
It was a part of the second annual Veterans Creative Arts Festival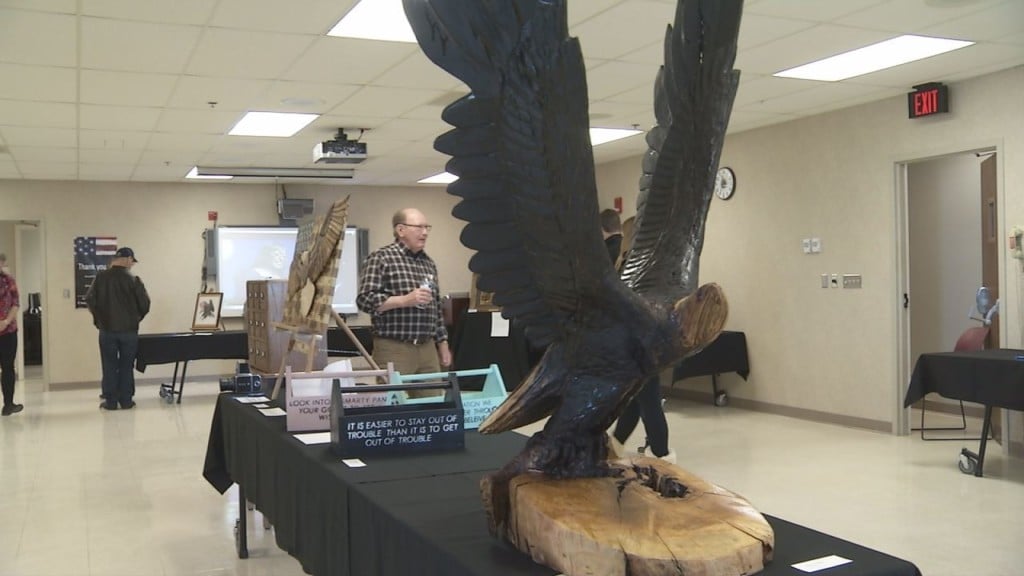 FARGO, N.D. — Patients at the Fargo VA showed off their artistic skills at the second annual Veterans Creative Arts Festival.
More than 50 pieces of artwork were on display including oil paintings, wood carvings and photography.
Three professional judges critiqued each of the entries for composition, style and theme.
The festival allows veterans a unique opportunity to express their experiences in a way that words can't.
"From things like the mask–making project to veterans just in their own creating something in order to express what's going on with themselves and in their own recovery journey, so the VA is highlighting that – not only the skills of our local artists but also the therapeutic value of art," said Kim Douglas, Recreational therapist with the Fargo VA Hospital.
The winning pieces in each category are submitted to the national festival in Des Moines, Iowa, in late October.