Mr. NDSU: A Twist on the Traditional Beauty Pageant
this is the 24th year Alpha Gamma Delta has done the show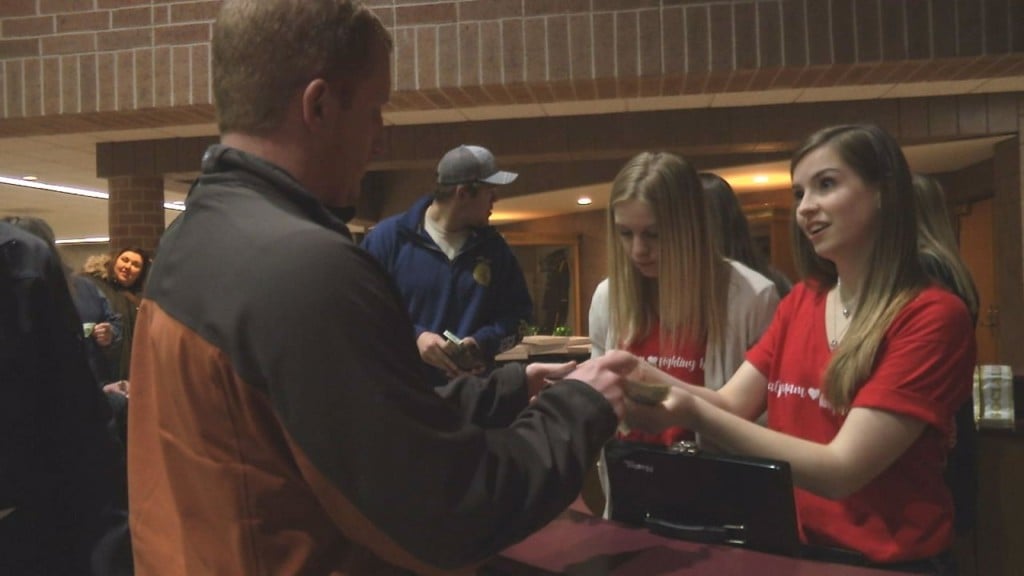 FARGO, N.D. — One NDSU sorority is putting a twist on the traditional beauty pageant.
NDSU's Alpha Gamma Delta held Mr. NDSU, a male beauty contest, to raise money for Great Plains Food Bank's Backpack Program.
Contestants competed in a talent portion, formal wear, best Bison gear and in a question and answer portion.
Last year, Alpha Gamma Delta raised over $8,000 for Great Plains.
This year they plan to raise over $10,000.
"The men are all so outgoing and they're just all really out there and I think they really make it a great show. They're not afraid to embarrass themselves or anything in some of the acts. They'll make you laugh," said Katie Esboldt, vice president of philanthropy for Alpha Gamma Delta.
This is the 24th year in a row the sorority has put together the pageant.