McKinley Elementary Celebrates Dr. Seuss' Birthday With Books, Green Eggs and Ham
people from the community showed up to read the books to students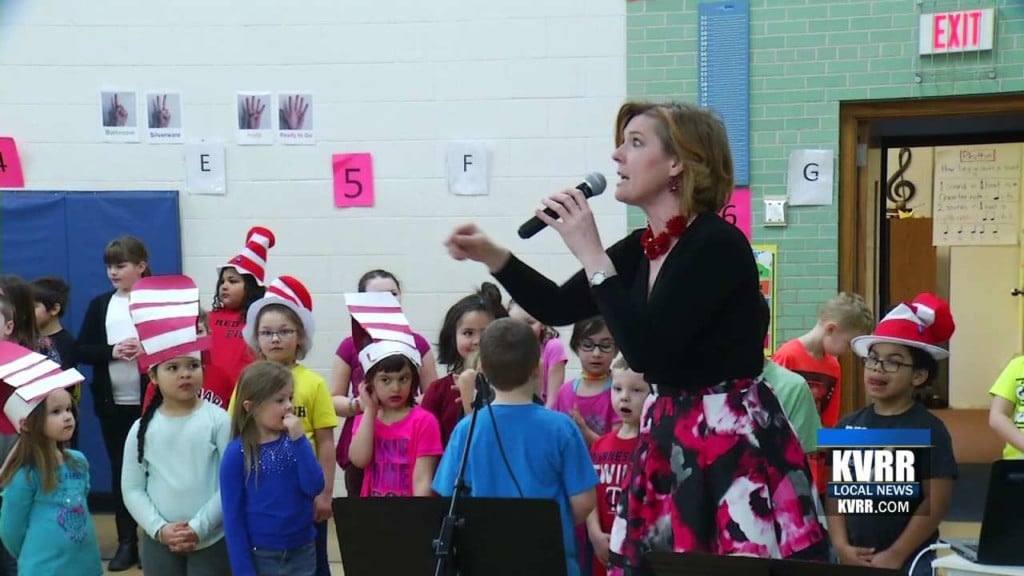 FARGO, N.D. — As part of Dr. Seuss' birthday, kids at McKinley Elementary celebrated with none other than some green eggs and ham.
It's also Read Across America Day which is why firefighters, police officers and NDSU football players also attended the breakfast.
They read books to students as a way to celebrate not just reading but the community as well.
Organizers say the breakfast has become a staple for the kids.
"So exciting for them because we have a small community here at McKinley. It's nice to be able to go out into the bigger community of Fargo, West Fargo, Moorhead and be able to have that connection and see that there are bigger things here in Fargo and things you might want to do someday," said Cheryl Janssen, McKinley Elementary principal.
Students' families were also invited because they are part of the school's community and so influential in their children's education.