Several Kids Across Fargo Venture to Parks on their Snow Day
With most schools closed on Monday, kids went sledding and built snowmen at local parks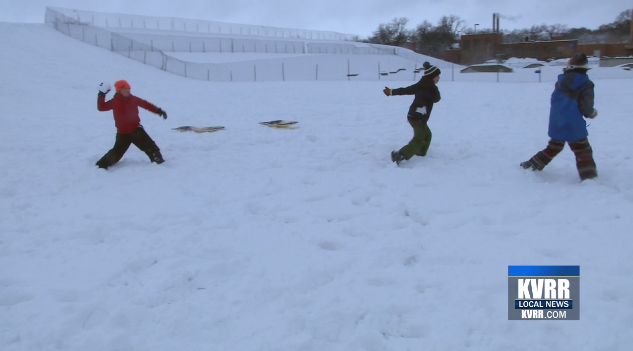 FARGO, N.D. — In the metro, Moorhead, Fargo and West Fargo schools cancelled classes for the day, as well as many others across the valley.
This snow can be a headache for drivers and those busy clearing the roads.
But for kids, it's a day in the park.
Many kids grabbed their sleds and ventured to several open parks to slip and slide down the slopes.
"My cousins had a snow day and I came over and picked them up, and they wanted to go sledding so we came out here," said Brianna Lerdahl.
While many people were stuck shoveling their driveways, several kids made their way to Dike West Park in Fargo to take advantage of the day off from school.
These youngsters slid down the steep hill, jumped off a snow ramp, built some snowmen, and took part in a snowball fight.
"It's deep new snow and it makes you go a little faster. Family time is the most valuable time so spend as much as you can with them," said Lerdahl.
In addition to Dike West, other popular sledding destinations filled with kids across town included Oak Grove Park and Mickelson Park in Fargo.
For the latest updates on possible school closings tomorrow, be sure to tune into our Morning Show on KVRR from 7 to 9 am.