School Van And Semi Collide In Western Minnesota
Swift County Sheriff's Office says there are "numerous injuries"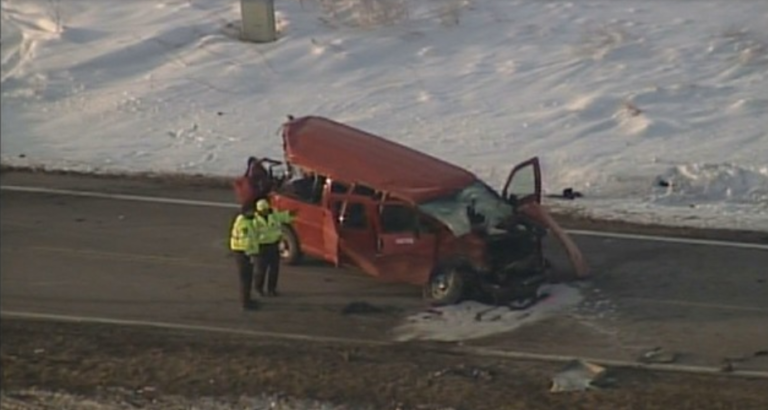 BENSON, Minn. — Authorities say "numerous injuries" are reported after a school van collided with a semi-truck in western Minnesota.
The Swift County Sheriff's Office says the crash happened at an intersection and involved a transport van from Hancock Public School.
A news release says "many responder units" were sent because of reports of numerous injuries.
The sheriff says there are no reports of fatalities.
Post From Swift County Sheriff's Office:
On March 12, 2018 at 3:42 pm Swift County Sheriff office received a 911 call of a two vehicle crash at County Road 20 and County Road 63 NW, Danvers, MN. While responding, deputies were notified that it was a crash involving a van carrying school children and a semi-truck.
The Sheriff's Office also paged out for Appleton Ambulance & Fire, Benson Ambulance & Fire, Stevens County Medical Ambulances, Danvers First Responders and Fire, and Holloway First Responders. MN State Patrol, Benson and Appleton police departments also responded.
Arriving at the scene, responders found there was an adult driver of the van and seven school children along with one semi-truck driver.
Fire and Ambulances transported parties involved to the Swift County-Benson Hospital and the Appleton Hospital. Life Link also responded to the scene to assist with transports.
The incident is still under investigation by the Swift County Sheriff's department and the MN State Patrol. Swift County activated its trauma team in response to the incident.

It is Swift County- Benson Health Service's policy that we cannot comment on patient's names or patient status.

We would like to commend our team, from the First Responders on scene to the staff and providers in the Hospital for their excellent response and teamwork during this incident.