Fargo South Students Walk Out to Protest Gun Violence
They had a moment of silence for 17 minutes, one for each of the victims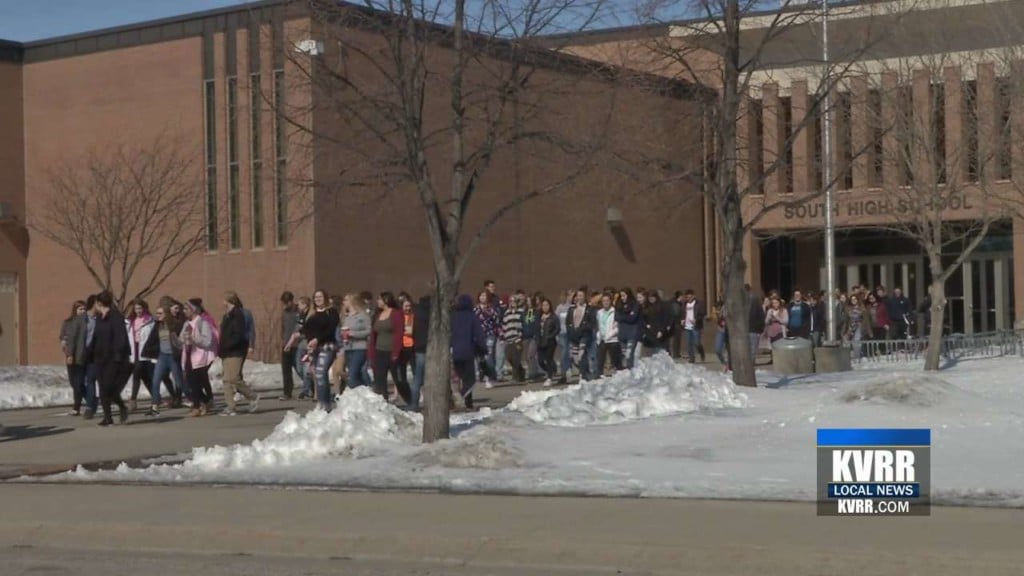 FARGO, N.D. —  Fargo South High School students gathered to take a stand against gun violence.
About 100 students walked out of class around 1 p.m. to honor the victims of the school shooting in Parkland. They stood in silence for 17 minutes, one for each of the victims.
Organizers say teachers weren't allowed to take a side, but staff members supported the students' right to peacefully protest.
"The biggest message I have is no matter if you're left or right, that doesn't matter, the only thing we should be worrying about is safety, education, and making sure the right people have these firearms and not the wrong ones," said Zoey Sowers, a walkout organizer.
Students say they wanted to show their support to help raise awareness about school safety.