NDSU Choir Brings their Talent Back Home
More than 80 students are a part of the choir and have been preparing for their spring break tour for months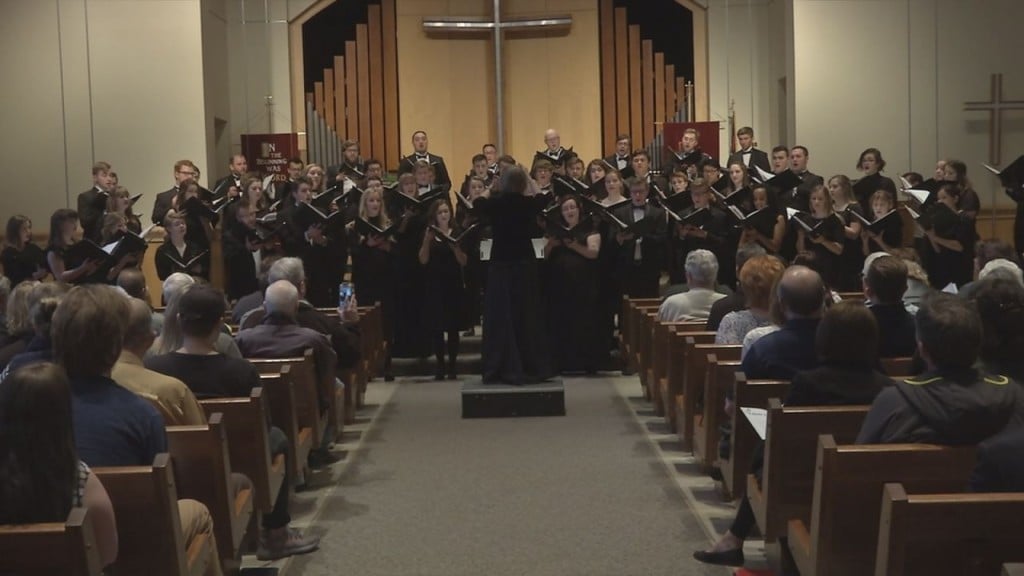 FARGO, N.D. — The NDSU Choir has spent its spring break traveling around the region to perform.
But now, they are back on their home turf, singing for their friends and family one last time.
More than 80 students are a part of the choir and have been preparing for their spring break tour for months.
The director of the group says although this trip they stayed in the area, they have traveled around the world to perform.
"We've been singing this concert, this music, for 2 3 concerts a day so it's ready to go and the singers are excited to be singing primarily for family and friends once you get back home it's really a special time to be able to sing," said Jo Ann Miller, the Director of choral activities.
This will be the last concert of this series of music for the group, but they are excited to start over next year.