Badger, Minnesota Sister And Brother To Split Winning Lotto America Jackpot
Debbie Kujava Bought The Ticket Worth $22.8 Million Last Week At Holiday in Roseau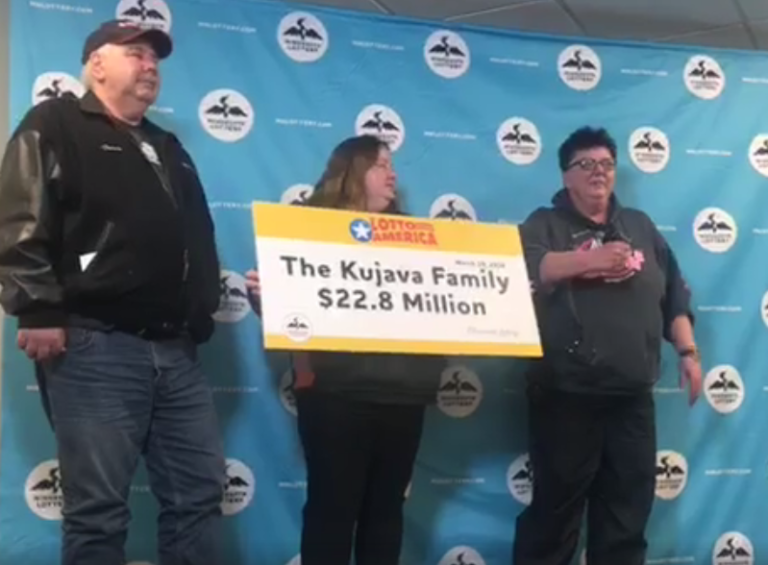 ROSEVILLE, Minn. — The woman who bought a lottery ticket worth nearly $23 million in Roseau last week has come forward with her brother and niece.
Debbie Kujava said, "I Took em out, took out my cell phone, I'm looking and that was the last ticket I looked at and I was like 'woooo' ya know, I can't believe this!"
Kujava says she stopped at Holiday in Roseau to grab a pop after her shift as a nurse and bought the Lotto America ticket.
The Badger, Minnesota woman lives close to her brother and her two nieces and says she and her brother have a pact that if one wins the lottery, the other will share it.
The payout on a cash option for the $22.8 million jackpot is $13.5 million before taxes.
Debbie says she'll pay off her bills and her house and she has officially retired.