Party Endorses Former KVRR Anchor For North Dakota House Seat
Austen Schauer Is Running As A Republican In District 13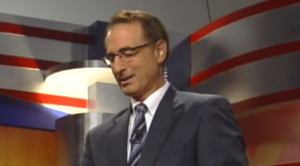 WEST FARGO, N.D. — A former KVRR news anchor has been given the green light by his party to run for a North Dakota House seat.
Members of West Fargo's District 13 Republican Party have endorsed Austen Schauer for the seat being vacated by Rep. Christopher Olson.
Olson, who is the district's chairman, decided not to seek re-election due to time demands of family and businesses.
This is Schauer's first political race.
He currently works in the executive search field.
The district also endorsed Sen. Judy Lee and Rep. Kim Koppelman.
District 13 Democrats have not yet announced their endorsed candidates.