You Can Hear "A Horse With No Name" Live In Fargo
America Set To Perform In May At Fargo Theatre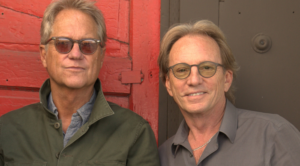 FARGO, N.D. — You can celebrate "America" during Fargo Marathon weekend.
America was founded in London in the 1960's and quickly achieved success with a string of hits including "A Horse With No Name", "I Need You" and "Sister Golden Hair".
Forty plus years later and these friends are still making music and touring the world.
You can catch them on Friday, May 18 at Fargo Theatre.
Tickets are $69.50 to $99.50 and go on sale Friday at jadepresents.com or at the Tickets300 box office.