Celebrating Easter at the Red River Zoo
both kids and all the animals got to partake in the fun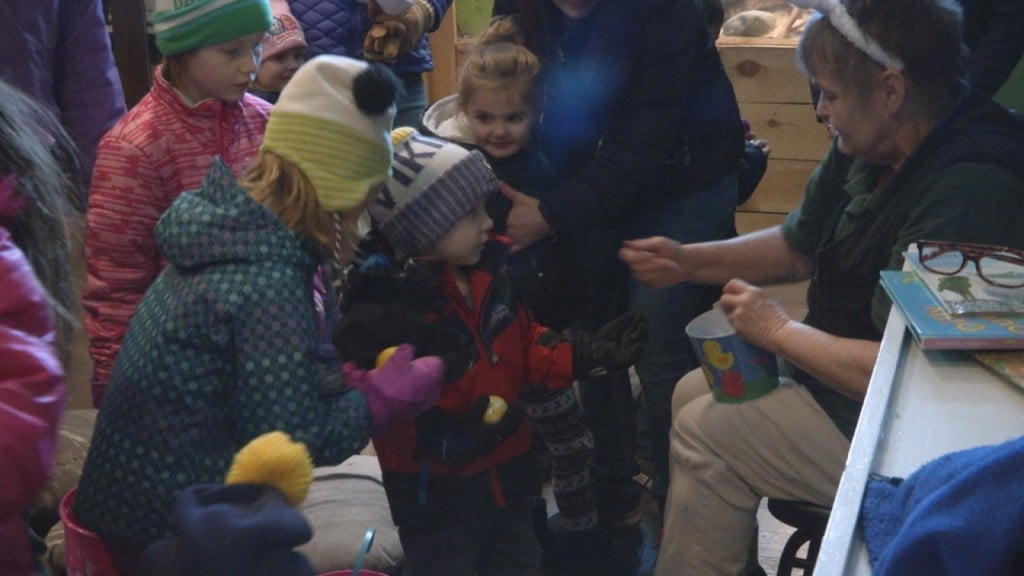 FARGO, N.D. — It wasn't just kids celebrating Easter at the Red River Zoo.
The animals got to have some fun too.
Exhibits throughout the zoo had different Easter eggs filled with treats for the animals.
A few also helped their zookeepers pass out some eggs to kids.
Some fun activities for the kids included a "Spot the Egg" scavenger hunt, animal enrichment demonstrations and story time.
"We try to incorporate the animals with the holidays, anything we can do to bring the community to the zoo and really connect with people and help people really connect with nature. It's a win for us, it's a win for them, it's a win for the animals," said Jeremiah Gard with the Red River Zoo.
The Red River Zoo's next big event will be its "Party for the Planet" on Earth Day later this month.