Arrests made after Jamestown Walmart bomb threat
Someone called in the threat just before 11:30 Thursday night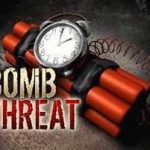 JAMESTOWN, ND (KFGO) – Police have arrested two men for terrorizing after a bomb threat late Thursday at the Walmart in Jamestown.
Perimeters were set up around the store after someone phoned in the threat just before 11:30 p.m.  Stutsman County deputies, the North Dakota Highway Patrol and Stutsman County Emergency Management were all called to assist.
Dispatchers traced the cell phone to a Jamestown address, but the registered cell phone user was not found.
Thirty-six-year-old Jason Anderson and 27 year-old Reed Middleton have since been arrested in connection to the threat. They are currently being held at the Stutsman County Correctional Center. Lt. Opp says right now, it appears the call was just a prank.
Other charges may be pending for Anderson and Middleton. The investigation is ongoing.