Rick Santorum Gives Lecture At Concordia College
He talked about his career in both the House and the Senate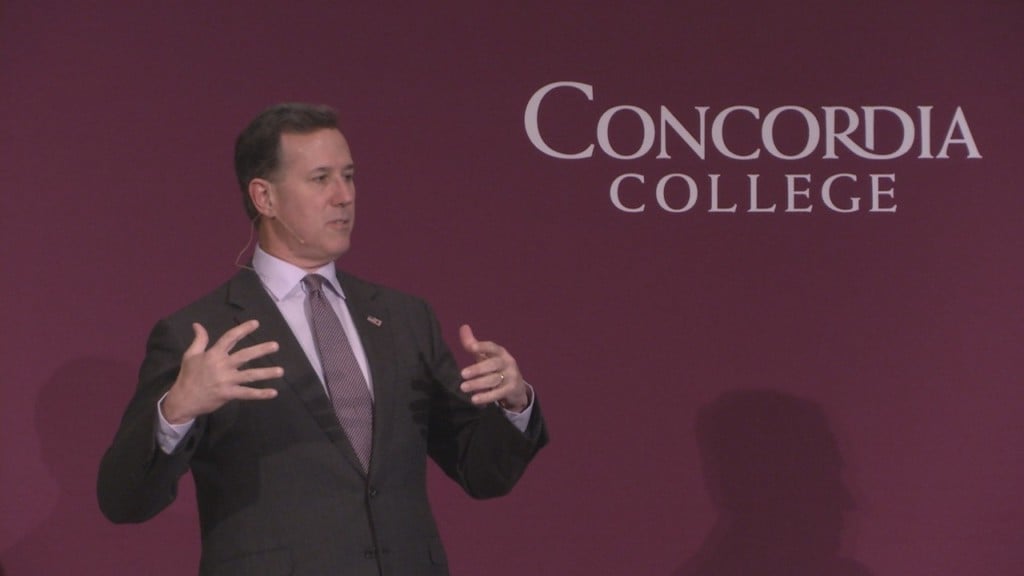 MOORHEAD, Minn. — Former Pennsylvania Senator Rick Santorum gave a speech at Concordia College.
He talked to students about his career in both the House and the Senate. Santorum also ran in the 2012 presidential election. Students from Concordia's Young Americans for Freedom club say they wanted to bring Santorum to campus to start a dialogue between all the students.
"I think that's what Concordia needs right now, is an outspoken congressman who speaks for conservative values and conservative principles. And being able to effectively and efficiently voice those principles in a manner that is understandable and a manner that is respectful and in a manner that validates the conservative perspective," said Pat Sorells, Concordia's Young Americans for Freedom president.
Santorum's next stop will be University of California-Berkeley.