Feds rejected Rodriguez offer to plead guilty to avoid death penalty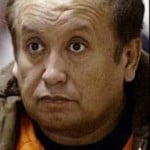 Read the letter by clicking here
FARGO (KFGO) – Alfonso Rodriguez Jr., the man on death row for the 2003 kidnapping and murder of University of North Dakota student Dru Sjodin, told federal prosecutors that he wanted to plead guilty to avoid the possibility of being sentenced to death.
The information is in a letter obtained by KFGO News through an open records request to U.S. District Court. The March 8, 2006 letter was sent by Rodriguez's trial attorney, Richard Ney, to former U.S. Attorney Drew Wrigley.
Ney's letter informs Wrigley that Rodriguez would like to plead guilty with the understanding that Rodriguez would not contest a sentence of life in prison without parole, and would not appeal any future proceedings in the case.  The letter says that while a guilty plea would not end the pain to Sjodin's family or his own mother and siblings, it would "spare both families the agony of a long and distressing trial."
Wrigley is declining to comment on the letter, although in a 2015 interview, he told KFGO News that he "stands firmly" behind his work on the case.  A source with close connections to the case says the Sjodin family was aware of Rodriguez's offer.
Rodriguez is in the middle of a lengthy sentence appeal. His attorneys say he's not mentally competent to be put to death.
The next hearing is scheduled in August in U.S. District Court in Fargo.