Kids and Parents Go On "Jurassic Quest" For The Weekend
The exhibit offered educational lessons, dinosaur rides, shows and a petting zoo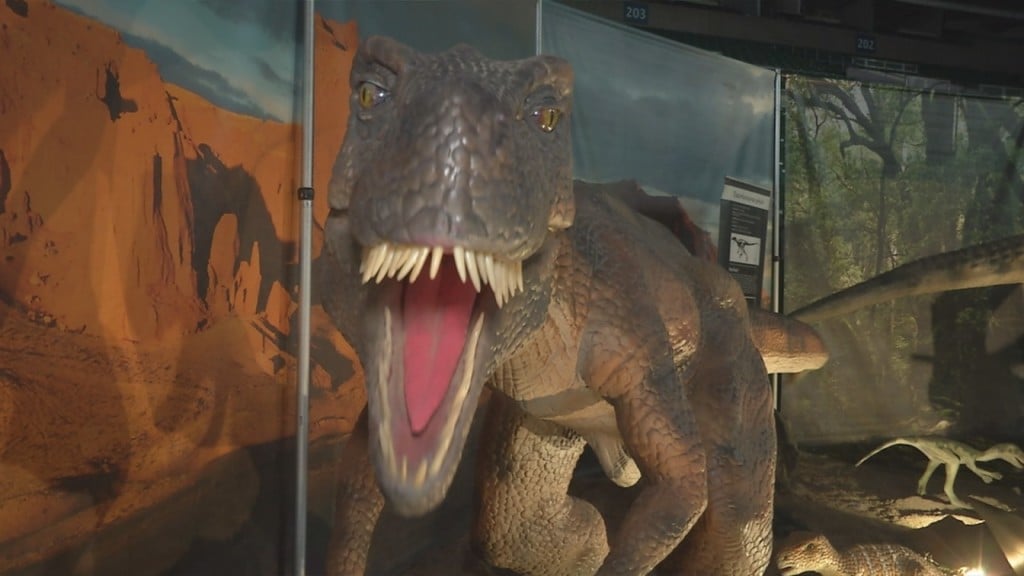 GRAND FORKS, N.D. — Kids and their parents traveled back in time this weekend to the Mesozoic era when dinosaurs once walked the earth.
Jurassic Quest is a traveling, animatronic dinosaur exhibit that came to Grand Forks for the weekend.
The museum is meant to be a fun way for kids to learn more about dinosaurs with their parents.
In addition to the educational value, Jurassic Quest also offered dinosaur rides, shows and a petting zoo.
"We were so surprised by the amount of people that showed up and the amount of kids who knew about dinosaurs and are really passionate about getting to know the dinosaurs and wanting to find out more," said Johnel Acosta, Jurassic Quest's scenes coordinator. "All the kids' faces have been from very scared to very happy and as soon as they get a little warmed up, that love for dinosaurs kicks in and they start running around 300 miles per hour just really wanting to know more about all the dinosaurs we have."
Jurassic Quest will come back to North Dakota next year based on popular demand.