Jefferson Elementary Student Wins Earth-themed Poster Competition
Her fifth grade class won a lunch with Mayor Mahoney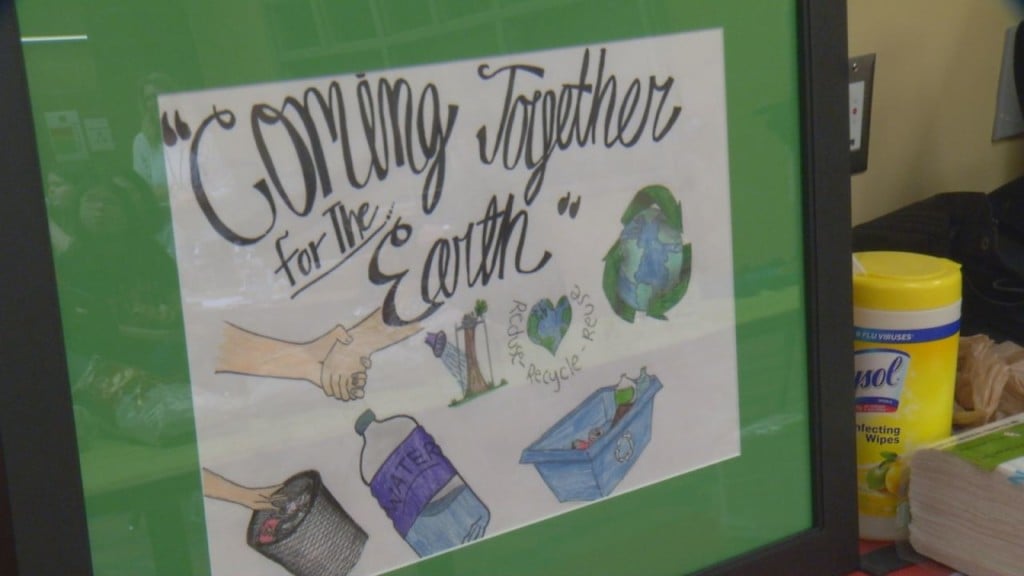 FARGO, N.D. — A fifth grade class at Jefferson Elementary School had a special guest for lunch: Mayor Tim Mahoney.
The pizza lunch was to celebrate the winner of a poster competition hosted by the city of Fargo.
The theme was "Coming Together for the Earth," with the goal of encouraging people to recycle.
Teachers, along with the city's recycling coordinator, voted for the winning piece which was created by fifth grader Arriannah Metcalf.
"It feels great, and I'm really excited, and my family's proud of me. I wanted to draw it because I like when people take care of the Earth because when you litter that's hurting the Earth," Metcalf said.
"I think the younger crowd is a great place to start because they are just growing up. If you grow up doing something, the chances of you doing that as an adult are a little bit better," said Jen Pickett, the city's recycling coordinator.
Metcalf's poster will be put on a billboard along Main Avenue.