Parents Who Took Child "Illegally" Have Ties To North Dakota, Possibly Ohio
They were last spotted in Georgetown, Kentucky on Friday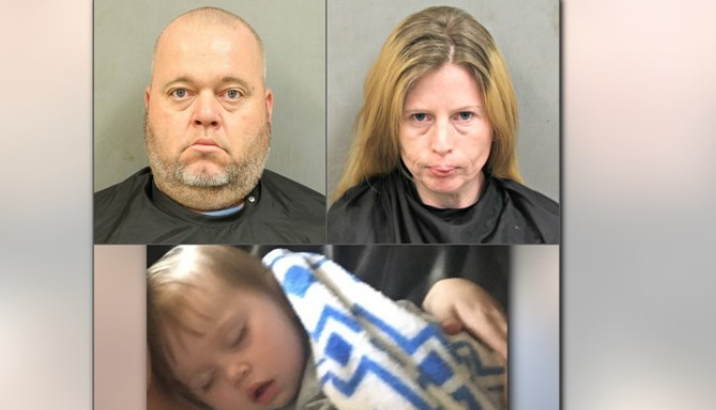 KERSHAW COUNTY, S.C. — Police are searching for a couple, with connections in North Dakota and possibly Ohio, who ran off with their 2-year-old daughter who was set to be removed from their house in South Carolina.
Media outlets report that they were spotted in Georgetown, Kentucky around 2 p.m. on Friday.
The two parents, Jessica Louise Ray and William Eugene Ray, are believed to currently be in possession of the missing child illegally and are also known to be "heavy into meth," according to Camden Police Chief Joe Floyd.
The parents are not to be in custody of the child based on an "ex parte" order that DSS received.
On April 12, Kershaw County Department of Social Services was called to a scene and completed a safety plan with William and the uncle of the missing child. The child was set to remain with the uncle while DSS completed their investigation.
On April 16, the child's uncle dropped the missing child and William off at the DSS office and went to grab some food. The incident report says that William had convinced the uncle that DSS was going to relinquish custody of the child back to William. When the uncle returned, William was gone and the child was gone.
On April 17, William Ray was spotted inside a North Carolina gas station. At this time, their whereabouts are unknown.
Camden police have also issued an arrest warrant on William Ray's brother, Johnny Lynn Ray, who has been charged with unlawful neglect of a child by leaving the 2-year-old with William Ray.
William Ray is also being charged with grand larceny for stealing a 1996 Ford Aerostar van from a parking lot off of Bramblewood Plantation Road, and the couple are believed to be traveling in the van with their child. There is a stolen tag on the van, South Carolina LMU 173.
According to the State Law Enforcement Division, an AMBER Alert has not been issued because the child is with their biological parents. Camden Police previously said that and AMBER Alert was not issued because of a paperwork tie-up with DSS, which SLED said is not the case. The case has been entered into a national crime database.
The parents are known to cross state lines where they have connections.  If you have any information about the whereabouts of Jessica Louise Ray and William Eugene Ray, you are asked to call Crimestoppers at 1-888-CRIME-SC.