Pregnant Woman Killed In Rollover Accident South Of 52nd Avenue South
Authorities say 29-year-old Alicia Bernier was thrown from her SUV on Interstate 29 Wednesday night when it veered into the median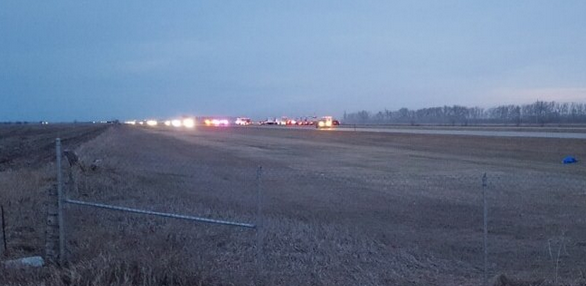 FARGO, ND —
The North Dakota Highway Patrol says a pregnant woman has died in a rollover crash in Fargo.
Authorities say 29-year-old Alicia Bernier was thrown from her SUV on Interstate 29 Wednesday night when it veered into the median, rolled over and came to rest on its roof. KFGO reports Bernier and her unborn child were killed.
A 35-year-old passenger was taken to Essentia Hospital with head injuries.
((Original Story))
FARGO, N.D. — One lane of traffic on I-29 south of 52nd Avenue South in Fargo was shutdown after a vehicle rolled onto its top.
There has been no official word on injuries.
The accident was reported around 8:15 Wednesday evening a little over 1 mile south of Exit 60.
Fargo Police blocked traffic from 52nd Avenue south and the NDDOT issued a Travel Alert for the area while crews cleaned up the crash scene.
A KVRR reporter on scene said only a couple of police vehicles remained around 10 o'clock and the Travel Alert was lifted.
Tune in to KVRR Local News at 7 a.m. for the latest details.