Ronald McDonald House Receives $19,000 Donation from Muscatell Subaru
The donation came as part of Muscatell Subaru's "Share the Love" fundraiser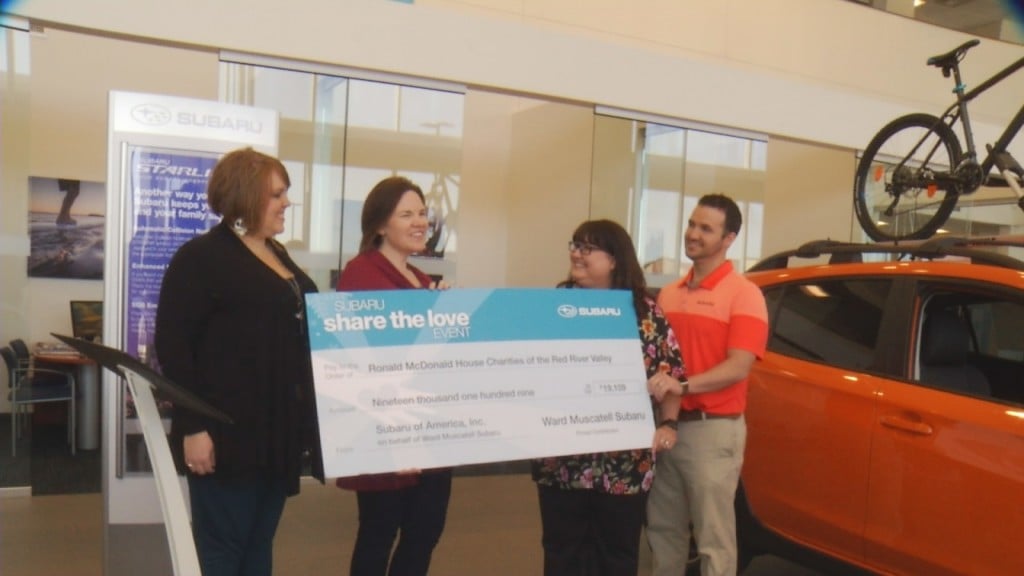 MOORHEAD, Minn. –The Ronald McDonald House of the Red River Valley receives a big donation from Muscatell Subaru in Moorhead.
The $19,000 gift was raised through Subaru's "Share the Love" event where $250 for every new vehicle sold would go towards the Ronald McDonald House or a charity of the buyer's choice.
With a new home on the way, members of the organization are excited to receive a big boost to help families in need.
"It's going to provide even more room for families, we're going to be able to serve a lot more families every year, and support like this from our community makes this possible. It made our project possible to build the new house, and make sure that we can serve all the families that need us," said Jill Christopher, the Executive Director of the Ronald McDonald House Charities of the Red River Valley.
The new 30,000 square foot Ronald McDonald House near I–94 will have 24 bedrooms and is slated to open in May.