Two Men Arrested During Hotel Raid In Moorhead
Both men are facing drug charges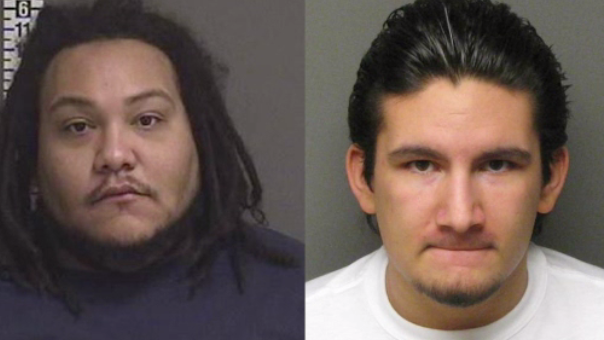 MOORHEAD, Minn. — The SWAT Team and DEA arrested two men at Super 8 in Moorhead on Wednesday in a large scale drug investigation.
25-year-old Dimitri Accardo-Rainey of St. Cloud and 24-year-old Richard Staples Jr. of Moorhead were taken into custody without incident.
Police seized approximately one pound of marijuana, 14 grams of cocaine, and a .22 caliber semi-automatic gun.
Both men are facing drug charges.
Accardo-Rainey is also wanted for making terroristic threats in Stearns County.
The men are being held in the Clay County Jail.