Red Flag Warning Issued Due To Windy And Dry Conditions
"Very High" Fire Danger Category In Western Minnesota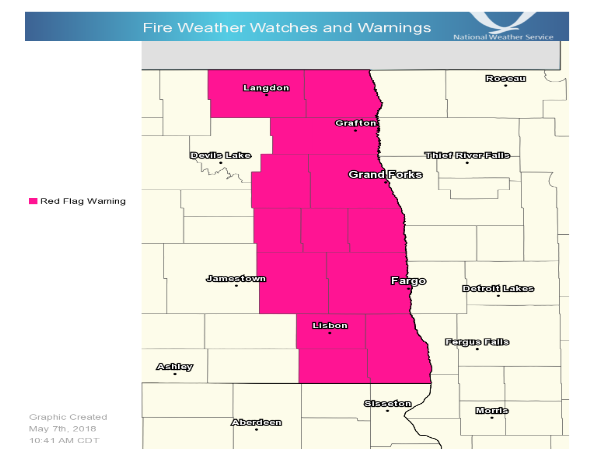 The National Weather Service in Grand Forks and the Minnesota DNR are warning about the potential for grass fires to spread rapidly.
Dry grasses, dry humidity and winds gusting 25 to 35 miles per hour are combining to create critical fire weather conditions.
Winds are strongest across southeast North Dakota leading to a Red Flag Warning.
Most of our Minnesota viewing area is in the "Very High" fire danger category.
Avoid tossing cigarette butts outdoors, parking vehicles in tall grass and grilling over grassy areas.