Concerns Raised Over Expanding Pilot Program For Students With Behavioral Problems
Joint Effort Between Fargo And West Fargo Public Schools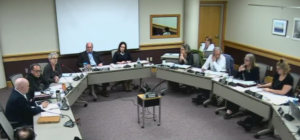 FARGO, N.D. — Parents and school district staff told the Fargo school board they have serious concerns about expanding a pilot program for elementary students with severe behavioral problems.
The plan, a joint effort with West Fargo Schools, will remodel Agassiz School to eventually handle more than 60 students this fall.
Nicole Watkins says she talked to many parents and the consensus appears to be that there hasn't been enough research done and no parental input.
She says it amounts to "warehousing" in a school that already has a number of alternative programs.
Board member Jim Johnson says the school district is not meeting the needs of students in the least restrictive environment available because this facility is not yet in place.
"I don't know what more research we'd ask them to go do," said Jonson. "They've spent well over a year, two of our highest paid professional educators. Our Special Ed Unit has been working on this probably longer than that."
Fargo Public Schools Superintendent Dr. Jeff Schatz said, "And I would also tell you this is not entirely a special education issue. There are kids who have extreme behaviors who do not qualify for special education. So when these kids show up we're left to deal with it."
After lengthy discussion, the school board voted 5 to 4 to proceed with the remodeling at Agassiz, at a cost of $4.3 million.