Great Plains Food Bank Holds Pop-Up Food Pantry
Anyone who needs food assistance could get fresh produce for free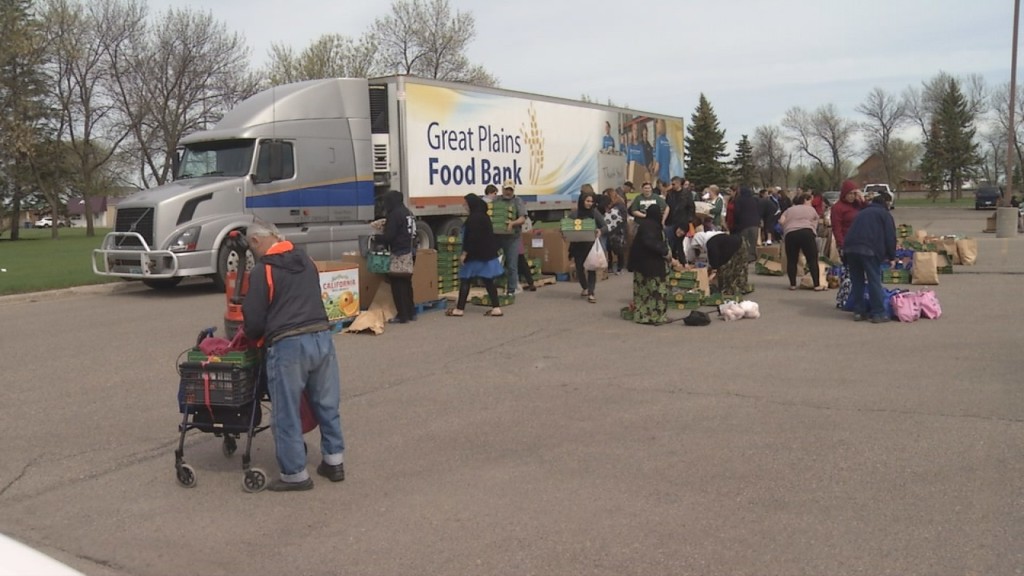 MOORHEAD, Minn. — The Great Plains Food Bank held a pop–up perishable food pantry at Moorhead High School.
Anyone who needs food assistance could get fresh produce and other items for free. The food came from the food bank's surplus donations.
No referrals are necessary to go to the food bank, and pop–up food pantries are put on across the region.
People are asked to bring their own bags or boxes to take food home with them.
"We hope the food we provide can help our families– can help provide until the end of the month, with their food needs, because sometimes people have to make some really tough choices," said Andrea Block with the Great Plains Food Bank.
There will be another pop–up food bank in Grand Forks on Friday at the Grand Cities Mall parking lot.