Family Experiences 1 in 11.2 Million Chances of their Cow Birthing Four Quadruplet Calves
Just northwest of Sebeka Minnesota, in Hillview, the Beldo family welcomed four Black Angus quadruplet calves onto their farm on May 24th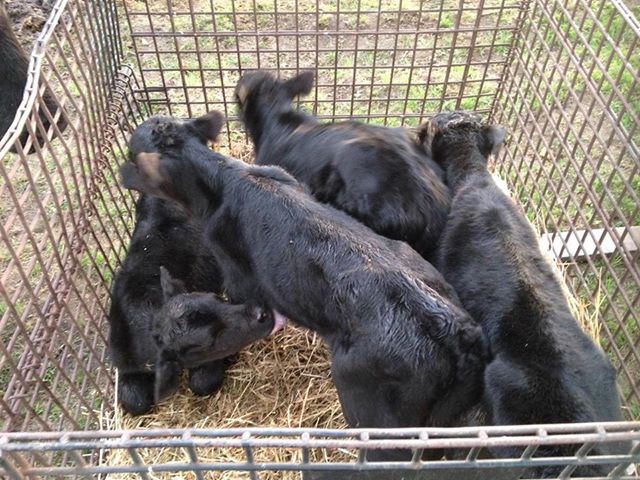 HILLVIEW, Minn. — The chance of a cow giving birth to four calves is one in 11.2 million, but the rare event happened in our region!
Just northwest of Sebeka Minnesota, in Hillview, the Beldo family welcomed four Black Angus quadruplet calves onto their farm on May 24th.
On their first night, the family kept the babies in a pallet crate in order to keep them warm and safe.
The family says it takes time for them to be strong enough to be with mom outside, but a few days later they are certainly getting there.