City of Moorhead Plants Trees at Lamb Park for Arbor Day
They planted three new ones non-native to Minnesota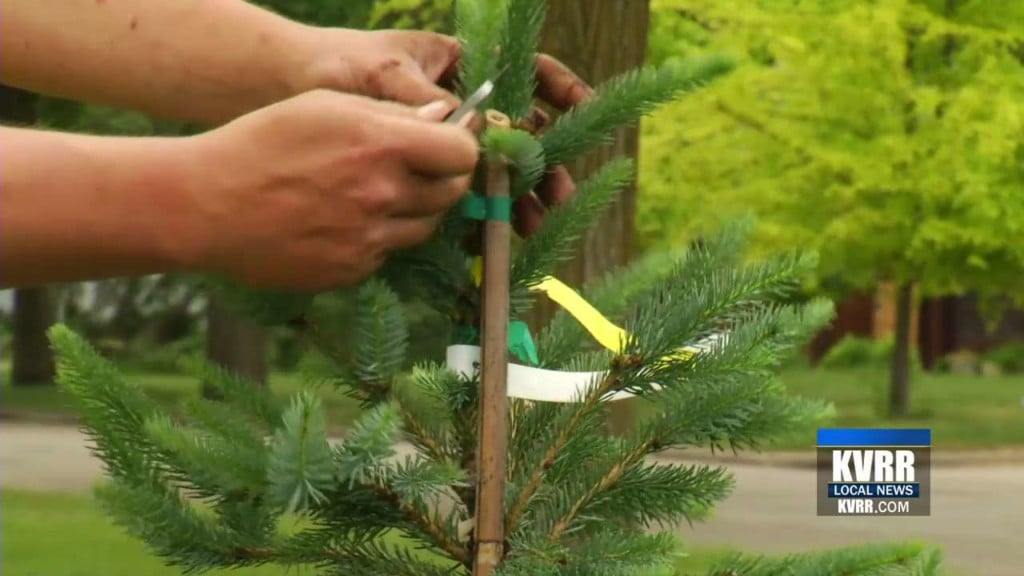 MOORHEAD, Minn. — Moorhead's Forestry Department is using Arbor Day as a perfect reason to plant new trees in Lamb Park.
Workers planted three trees that are not native to Minnesota and is testing how they will react in the state's summer climate.
Each one was planted in a spot where a tree previously died from Dutch Elm disease.
They are expected to reach about 40 feet tall or higher.
Forestry employees say planting the trees is a great way to celebrate all that trees provide for our environment.
"We like to get some new trees going for all the benefits they give to the environment. They bring oxygen, less pollution, slow down the rain water so it doesn't overflow the sewer system when it rains, all those kind of things," said Rod Eggiman, with the Moorhead Forestry Department.
If you want to plant a tree yourself the best advice is to not bury it too deep and make sure you water it.