Woman Walks Out of Flipped Vehicle Unhurt After Crash
Officials say the white van was turning north onto University Drive when it was t-boned by the van that nwas driving south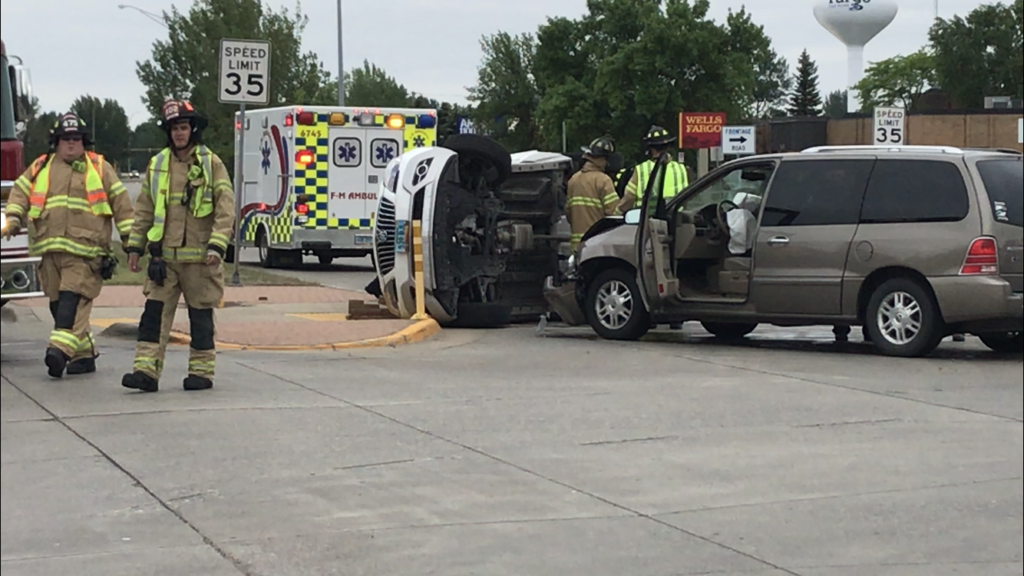 FARGO, N.D. — The driver of a flipped vehicle got out of her car unhurt after a crash on the intersection of South University Drive and 32nd Avenue in south Fargo juts after 3 pm.
Officials say the white van was turning north onto University Drive when it was t-boned by the van that was driving south.
No one was injured in the accident but air bags were deployed in both vehicles.
The crash was cleaned up around 3:45 pm.