Congratulations to all the F-M High School Grads!
Seniors across the metro said goodbye to senior year and are ready to take on their post-graduation plans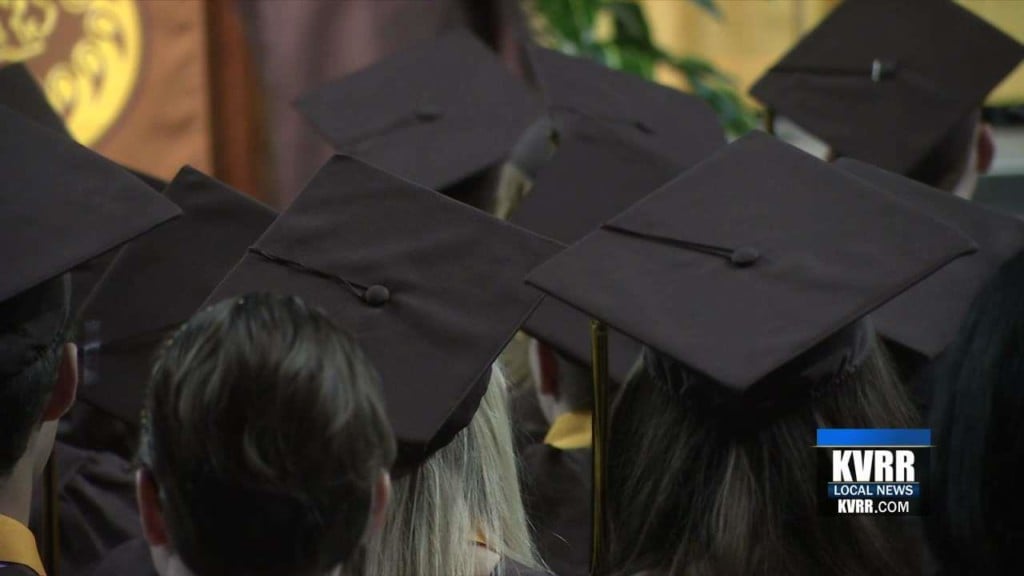 FARGO, N.D. — High school seniors across the metro closed one chapter of their lives and are ready to start writing the next.
More than 400 students from Moorhead High School and more than 300 students from West Fargo High School walked across a graduation stage to receive their diplomas. Students say they were excited to share such a special moment with their classmates. But for some of those classmates, the ceremony was about celebrating a first in the family.
"It feels really good, especially being a first generation student going to college. In my family, I'll be the first person to go so it feels amazing being able to make my parents and my family proud today," said Hayat Ahmed, who graduated from West Fargo High.
Ahmed is originally from California. She will move back there in the fall to study biology at the University of California-Davis.
On the other side of the valley, seniors from Fargo North, Fargo South, Sheyenne and Davies High School tossed up their caps in celebration.
At Fargo South's ceremony, one of the commencement speakers explained how you change in high school and how that change can be a positive one. Some students are taking their next steps to places like NDSU and MSUM but others are exploring new places away from home. Many students say thank you to the Fargo community for preparing them for their next journey.
"I'm really glad that I still have my Fargo roots to come back to but it will be cool to see the world from a different lense when I kind of venture out into the world," said Lauren Ostlie, Fargo South graduate.
"The community is constantly grabbing your hand and helping you build up to the next level of success and so that is what has inspired me to try and leave a legacy of being nice and just helping somebody out and doing good through being good," said Tyrese Childs, a Fargo South graduate.
Ostlie will be going to college in South Dakota and Childs will be heading west to Arizona.