Gov. Candidate Tim Pawlenty, Lt. Gov. Michelle Fischbach Visit Moorhead
He's up against U.S. Rep. Tim Walz, democrat Erin Murphy and GOP endorsement Jeff Johnson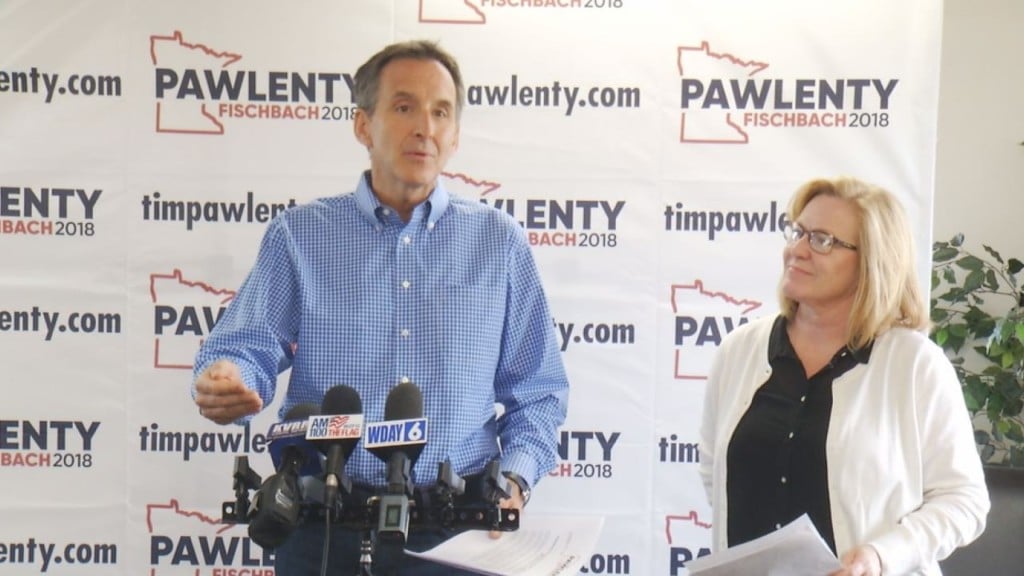 MOORHEAD, Minn. — Gubernatorial Candidate Tim Pawlenty and running mate, current Lt. Gov. Michelle Fischbach, made a stop in Moorhead this morning.
If elected, Pawlenty and Fischbach say they will focus on things like changing the taxes on social security benefits and making sure the F–M Diversion project doesn't result in Minnesota farmers' land being completely flooded.
Pawlenty is running against U.S. Rep. Tim Walz, democrat Erin Murphy and the GOP's endorsement, Jeff Johnson.
He says he didn't attend the GOP state convention because his campaign didn't feel they were prepared after getting into the race much later on.
"Secondly and importantly, I think it's time to open up the process, literally. The number of people who decided on Jeff for the endorsement was about 800–900 votes," Pawlenty said. "And we don't think major party decisions should be decided by 800 people."
Pawlenty says no matter your political party, he encourages everyone to get out and vote in the primary on August 14.