Third Candidate for Otter Tail County Sheriff
Perham Police Chief Jason Hoaby enters the race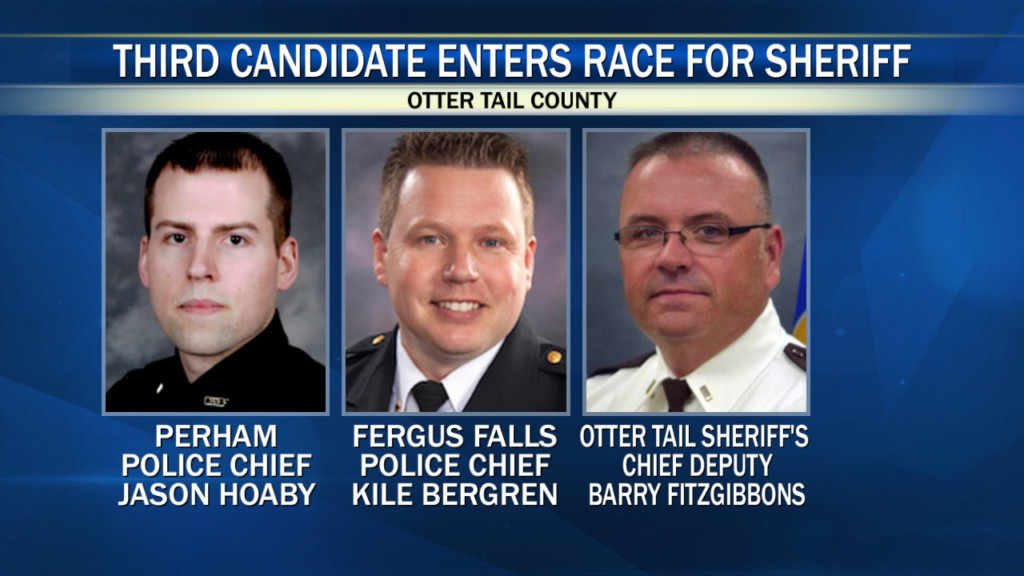 OTTER TAIL COUNTY, Minn. — Perham Police Chief Jason Hoaby has jumped into the race for Otter Tail County Sheriff.
His entrance into the race makes it a three-way contest in the August primary.
Fergus Falls Police Chief Kile Bergren and Otter Tail Sheriff's Chief Deputy Barry Fitzgibbons also want to succeed long-time Sheriff Brian Schlueter.
He decided back in March to retire at the end of 2018.